Posted
June 2, 2011 by Tony Tuason
in Columns
June Madness!! – Mutants, Kung Fu, Lanterns, Toy Con… and Miley Cyrus ?!
Its June already, LOTS to look forward to especially in the MOVIES department and right now we're going to give you a quick rundown:
SUPER 8
"In 1979 in the fictional town of Lillian, Ohio a group of teenagers are making a movie with a Super 8 mm film camera when they witness a train crash. They suspect it was not an accident. There are disappearances and unexplained events around town, and the local deputy investigates the cause of the events leading to the discovery of something inhuman."
A science fiction film written and directed by J. J. Abrams and produced by Steven Spielberg. With so many speculations before the film's release, we still have few details about its plot. But with the release date closing in – June 10, I'm sure we'll soon find out whats "Super" in Super 8.
=========================================================================
X-MEN : FIRST CLASS
This month marks a rebirth for the Mutant movies, as X-Men: First Class strikes first blood in the first week. Luckily, we were able to catch the premiere (thanks to 20th Century Fox Philippines) and we were very glad that the movie didn't suck! Seeing a different and younger Xavier, new characters hitting the big screen – Havok, Darwin, Bansheeeeeeeeeeeeeee!!! Kevin Bacon looking great again even if he's not Hollow Man in this movie, and a freakin' frakkin' badass MAGNETO are some of the few that make this movie so great.
The story was great, from the first sequences up to the last frame it offers Action, Drama, Comedy, and a quick CAMEO that was surprising and fun! But what really made this story great is about the indifference between the ultimate frenemies – Charles Xavier (Professor X) and Erik Lehnsherr (Magneto), their views and especially their 'means'. Director Matthew Vaugh who directed KICK-ASS (2010) certainly delivered and KICKED ASS!!
So move over Gandalf!! , the real Magneto has come and its right about goddamn time!!!!
=========================================================================
Kung Fu Panda 2
"Po joins forces with a group of new kung-fu masters to take on an old enemy with a deadly new weapon." – The Dragon Warrior has returned!! Those who enjoyed the first one will surely be delighted with this sequel, and and may now enjoy the Fu in 3d and IMAX. For those who haven't watched it may still catch it in some selected theaters. Kung Fu Panda 2 stars and voiced by Jack Black, Angelina Jolie ,Dustin Hoffman, Gary Oldman, Jackie Chan, Seth Rogen, Lucy Liu and more. SKAADOOSHH!!!
=========================================================================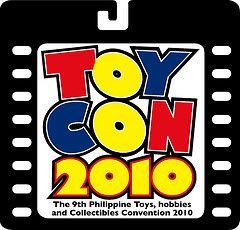 Mark your calendar and celebrate with us for our 10th year anniversary this June 18-19, 2011 at the Megatrade Hall 1,2 and 3 in SM Megamall.
The grand daddy and mommy of pop culture convention in the Philippines is now 10 years old!
Philippine Toy Con is Asia's biggest and long time running convention for comics, toys, anime, cosplay, movies, gaming and anything related to hobby and collectibles. Check out details here.
=========================================================================
GREEN LANTERN
DC Comics' next comic book movie will shine its light this month! And this time we'll see a another DC movie that is much more closer to DC Comics' theme, which some say – more fictional, different from the realism approach of Marvel Comics.
The first trailer which came out last year at San Diego Comic Con wasn't really that impressive and left an impression that the movie will be facing the blackest night come 2011. But a lot of TV Spots and Trailers has been released (some of them you may find here) showing a lot of improvement in post production, great news on voice casting – Geoffrey Rush as Tomar Re and Michael Duncan Clarke as Killowog, certainly did pump up our excitement. With each TV Spot, Movie Clip they'll be releasing as the release date draws closer, the more it looks this could very well be a blockbuster.
Now go play the trailer below to give you a primer of the GL mythos and the movie !!! Billions of years ago…
=========================================================================
And
.
.
.
.
.
.
.
MILEY CYRUS: LIVE IN MANILA
MILEY CYRUS is coming to the Philippines as part of her Corazon Gitano Tour. Check Details here.
PERIOD.
Tony Tuason
Tony is just your average guy who loves comics, toys, games, movies, and all those geek goodness.